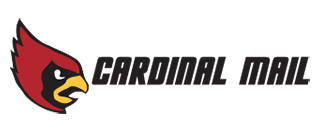 Forgot your Password?

You log onto Google Workspace with your Cardinal Credentials. If you have forgotten your Cardinal Credentials password, please use the Password Change service to reset it.

Turn on 2-Step Verification

With 2-Step Verification, you protect your Google Workspace account with both your password and your phone. Using a second form of authentication greatly decreases an attacker's chance of gaining access to your account.

2-Step Verification for Cardinal Mail Google Workstation will become mandatory on January 5, 2022. Please turn it on now to ensure continued access to your Cardinal Google account.

What is Google Workspace?

Google Workspace for Education is a suite of Google apps tailored specifically for schools.

The Catholic University of America uses Google Workspace to help students, faculty and staff interact and collaborate. Google Workspace provides email, groups, calendaring, file storage and sharing, office productivity apps, video conferencing and more.

Using Google Workspace, you can access your Cardinal Mail Gmail messages and Google Drive files through a web browser or mobile device apps anywhere there is an internet connection. Google Workspace is FERPA compliant and there are no ads or individual data mining.

Technology Services administers the university-specific portions of Google Workspace.

Learn about Google Workspace

For University departments and offices

University departments and offices often have special requirements for Google Workspace. Here employees may find links to information about requesting Google Workspace resources for their office use. (You may need to be logged onto Google with your Cardinal Credentials to view some documents.)

Google Drive (Shared drives and Google Drive for desktop (G:))

Google Groups (mailing lists)

Google Delegated Accounts (departmental shared mailbox)
Enroll in Summer Sessions, earn your degree faster, save a few dollars, and live your best life in D.C.